Biography
Alyssa Weinberger joined Lido in 2004. She is the firm's second longest tenured employee and was the firm's first female partner. She previously ran Lido's Operations and Marketing team, which led to her current role as Senior Managing Director. In addition to her executive position at Lido, Alyssa also serves as President of Lido Consulting, a related firm focused on the Family Office industry. Alyssa is a third generation licensed Certified Public Accountant (CPA) who started out her career at Rothstein Kass & Co. (now KPMG) where she performed audits, prepared tax returns and provided back-office services for numerous hedge funds. Today, as a CERTIFIED FINANCIAL PLANNER™, Alyssa works closely with family offices, high net-worth individuals, and entrepreneurs.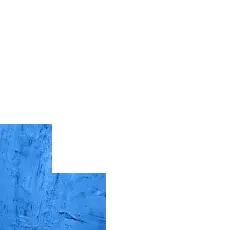 She believes in consistent and frequent communication as the best way to serve clients and build trust.
She strives to meet with clients no less than quarterly to hear about changes in their life that could affect their investment portfolio and financial plans. During these meetings, she addresses how Lido's outlook on the investment markets might suggest changes in a client's individual portfolio based on their own specific goals. Alyssa's objective is to not only help her clients meet their goals, but to do so with a transparent, collaborative, and process-driven approach.
Alyssa is a networking guru, locally and nationally. She is truly passionate when it comes to curating relationships and connecting the right people. In 2005, she created the Annual Lido Consulting Family Office Investment Symposium, a premiere event in the family office industry, where she brings likeminded ultra-high net worth families together to share best practices. Her knowledge of the family office industry and the management of substantial wealth, and expertise she has gained while working with families, has led her to speak at numerous educational conferences and events. In 2011, Pepperdine University approached Alyssa to create a program specifically for family offices, The Certificate in Financial Management for the Family Office, which is an annual program co-produced by Lido Consulting and Pepperdine University today. In 2020, she also created and produced "Lido Live," an educational webinar series.
Weinberger is an advocate for empowering women and organizes and emcees an annual tea for women in business in Southern California. She was one of the honorees at the Fifth Annual L.A. Biz Women of Influence for 2019. She was featured in LA Business Journal's article, "Accounting for Taste," and was honored by them in 2018 as one of "The Most Influential Wealth Managers in Los Angeles", in 2019 as one of the "40 in their 40's" and in 2020 and 2021, one of the "Leaders of Influence: Wealth Managers."
Alyssa is committed to strategically helping families continue their legacy while simultaneously running her own family. She is a mother of three boys and enjoys spending time with her husband and children when her busy schedule permits. Alyssa is also extremely philanthropic, both with financial support but with her time as well. She enjoys working with medical focused organizations as well as organizations that benefit the youth. Alyssa is currently on the Board of Directors of C5LA. Per the C5LA website, "[Their] mission…is to change the odds for high-potential teens from under-resourced communities by inspiring them to pursue personal success, while preparing them for leadership roles in school, college, work and their communities." Alyssa firmly believes in the statement, "If you want something done, give it to a busy person."