Biography
Gregory Kushner founded Lido in 1999 with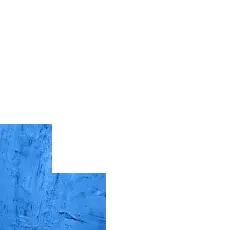 the goal of ensuring that his clients are "fiscally fit" with a healthy financial portfolio in all areas of their lives.
Greg works with investments and strategy for ultra-high net-worth investors and family offices to provide objective and personal financial solutions and multi-generational planning. In addition to his current role as Chairman, Greg continues to serve client relationships as an investment advisor representative of Lido, including all aspects of managing their wealth.
Prior to founding Lido, Greg founded Lido Consulting, in 1995 to provide consulting services for family offices. Services include implementing best practices within the family office structure, extending to all facets of running and maintaining a family office. The firm provides resources on several topics important to the effective management of wealth. Lido Consulting hosts many "invitation-only" events every year where Greg acts as Conference Chairman and moderator. Topics include investment strategy, economic outlook, risk management, family office creation and management, charitable giving, asset allocation, and updates regarding the impact government and political activities impacting the ultra-high net worth community. Greg discovered a passion for sharing his financial knowledge in 2009, when he hosted a weekly radio show about investing and personal finance on KABC 790AM in Los Angeles that ran until 2010. He was the Keynote Speaker at the AM 870 Wealth Summit (February 2018) and has periodically been a host of financial shows on the same channel. Recently, Greg discovered a new platform for sharing his insights with the public by becoming a Forbes Finance Council contributor. Greg also speaks regularly on issues relating to the management of substantial wealth throughout Southern California. Greg also is a featured speaker annually for Pepperdine University's Certificate in Financial Management for the Family Office program including courses on due diligence, investment policy statements, and asset allocation.
Greg earned a Bachelor of Science degree (cum laude) in Business Administration from USC (1978). Greg is also a licensed Certified Public Accountant (inactive). Greg is active in the community, volunteering his time as well as serving as a Director and Chief Financial Officer of a private family foundation called the Tech Sgt. Jack Greg Ret'd Foundation, that provides substantial grants to veteran's causes throughout the United States. In 2020, the foundation made grants over $350,000 for veterans causes.
*Inactive